Intelligent Planning Algorithm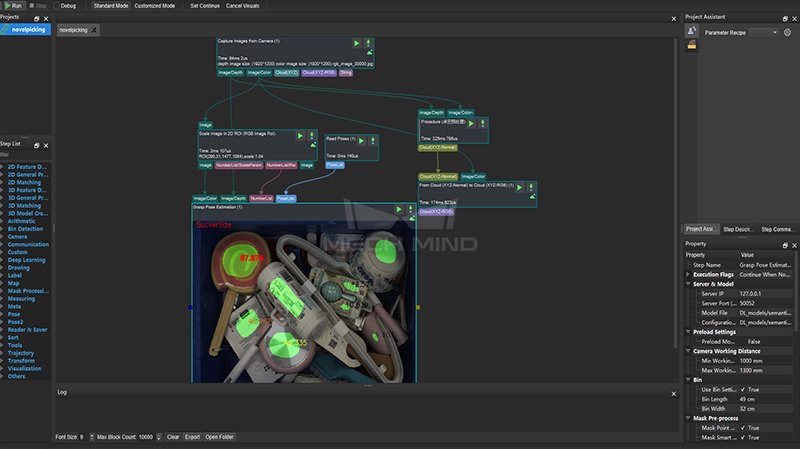 Mech-Vision Graphical Machine Vision Software
Mech-Vision simplifies all codes into steps, and users can edit algorithms without writing any codes.
It can support users to develop customized algorithms and independently deploy multiple typical applications.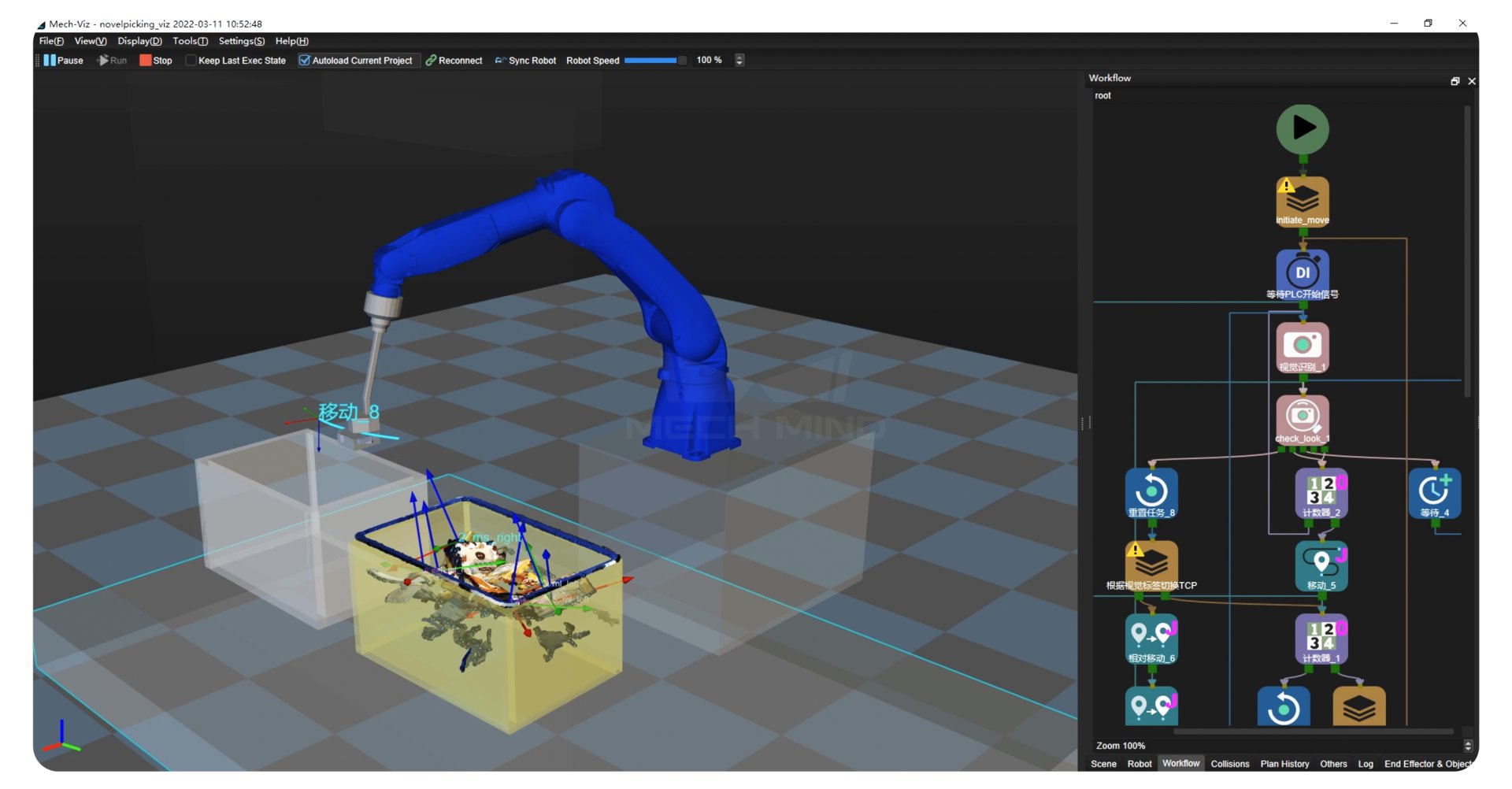 One-click simulation on the left side of the software. Users can intuitively see the robot's motion path, recognition results and collision model.
The right side is the robot operation process, which is easy to learn to operate.
Different from traditional code-based programming software, Mech-Viz is a graphical and visualized programming environment.
Built-in path planning, collision detection, and grasping strategy, and other intelligent algorithms help the robot plan the optimal route and avoid collision.
With Mech-Viz, users can manipulate robots after simple training.
Our solutions can be adapted to various mainstream robot brands.